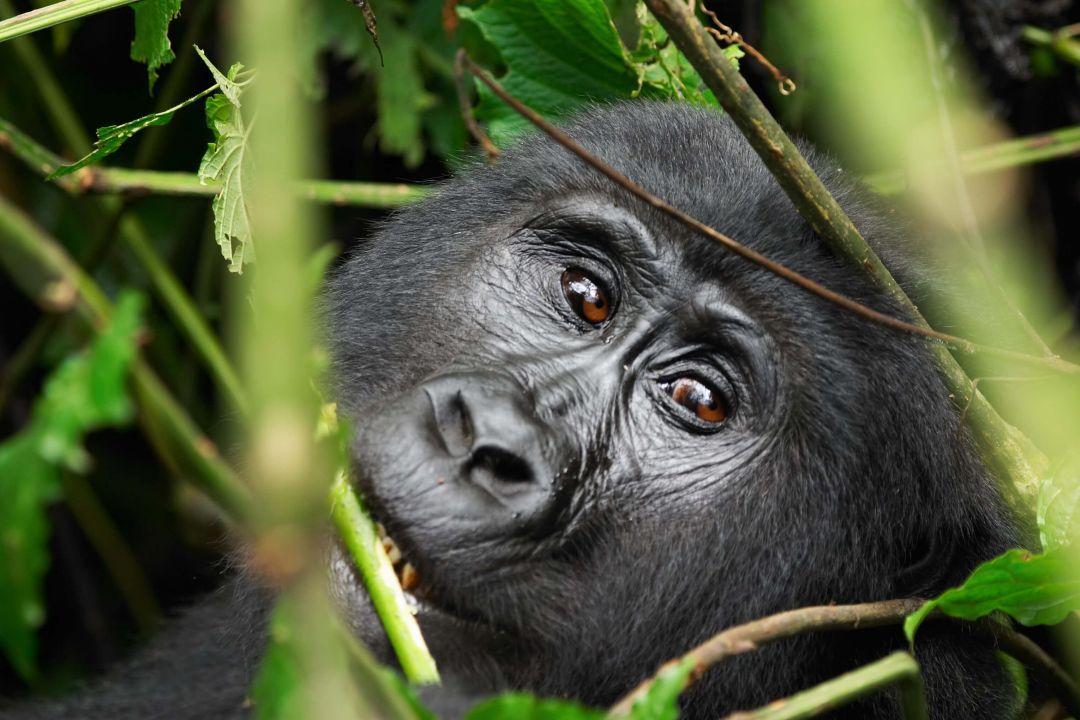 For a school expedition, Uganda ticks many boxes on the wanted list: jungles, savannah, mountains, raging rivers and glaciers, not to mention vibrant cultures and extraordinary wildlife.
To come face to face with a mountain gorilla is a life changing moment. In terms of great wildlife experiences it rates in the top three, along with seeing polar bears and tigers in the wild. Many would say it eclipses even these. However, Uganda's wildlife is not just confined to gorillas. In Queen Elizabeth National Park you have a world class safari reserve, and there are also opportunities for chimp tracking amongst Uganda's verdant rainforests.
For a serious trekking phase to an expedition, the Rwenzori Mountains will appeal to those after a true adventure. Often referred to as the "Mountains of the Moon", they are the only true mountain range in east Africa and at their highest point reach 5,109m. Designated a UNESCO World Heritage site in 1994, their summits are encased in ice, their lower flanks filled with dense forests, giant lobelias and other astonishing flora. The range is notoriously wet, even in the dry season (December/January or July/August) and the trekking is far from easy. However, the Rwenzori provide a genuine wilderness mountain experience and are a challenging choice for a fit and highly motivated group.