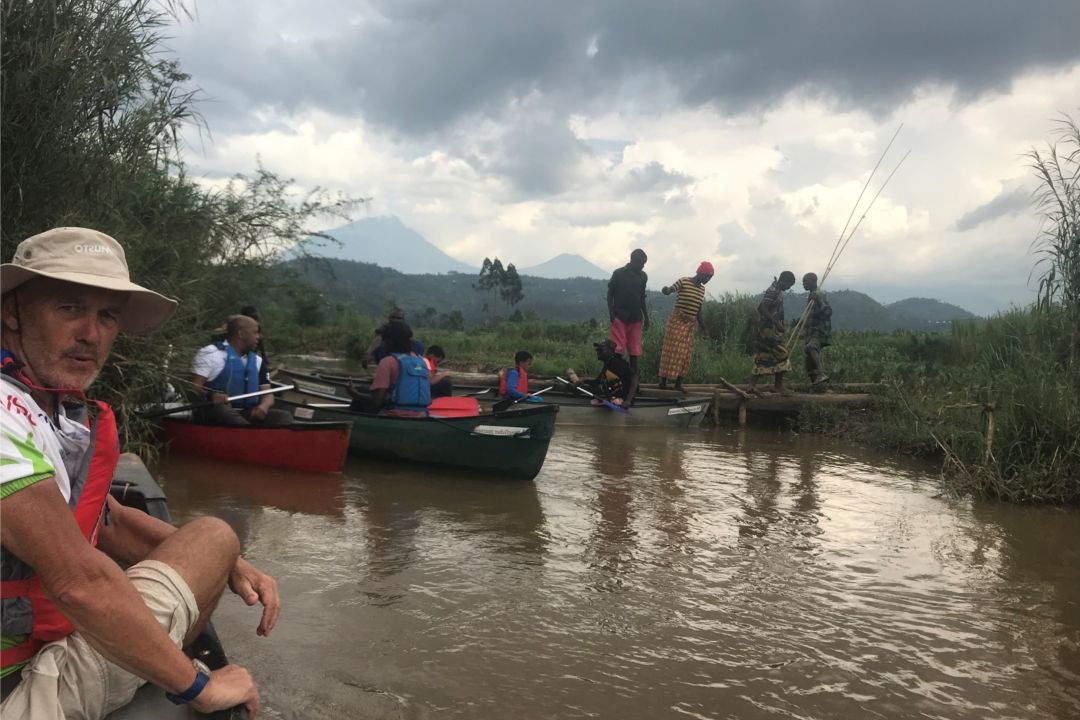 Rwanda has a rapidly developing capital and is known to be one of the world's most gender equal countries. As an emerging destination it's a great time to visit. Our fully supported expeditions and educational trips can take you from coffee plantations to volcanoes, with a safari along the way to see an array of beautiful wildlife.
Whatever level of school trip or expedition to Rwanda you are after, be it cultural discovery, trekking, project work or animal exploration, we have the expertise to fit with your requirements.
School trips to Rwanda can involve everything from beaches, volcanoes and rainforest, to huge river canyons, remote communities and friendly, welcoming locals. Trek amongst leafy mountains of Mount Bisole, made famous by Diane Fossy, work alongside local communities and explore the breath-taking scenery. If you are after something more off-the-beaten-track, then why not consider one of our epic journeys - kayaking on Lake Kivu or an endangered monkey trek in the Virunga Volcanoes. Rest assured a school trip to Rwanda is an experience not to be forgotten.
Our experienced team of consultants are all well-travelled in this fascinating country and have shared their wealth of first-hand experience to design unforgettable school trips to Rwanda. Ideal for both educational tours and longer expeditions, we can arrange a programme from ten days to four weeks specifically tailored to your curriculum or personal development requirements.