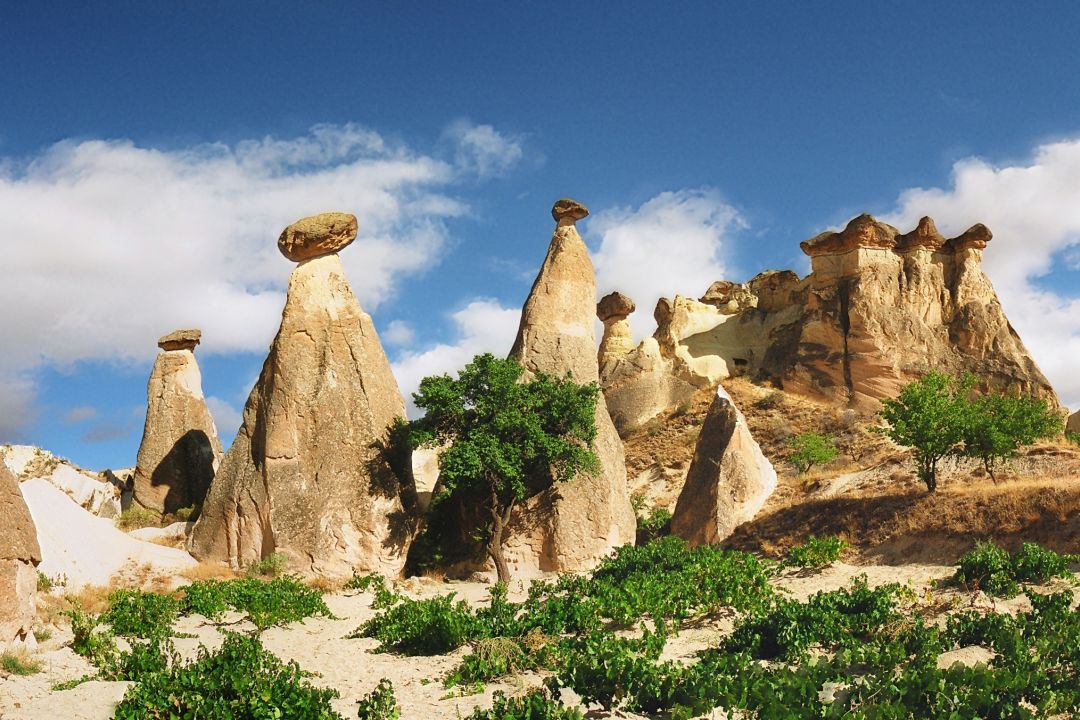 With one foot firmly in Asia, Turkey is knocking hard on the door of Europe. The resulting blend of cultures makes for an absorbing country and the perfect destination for an educational trip or school expedition abroad. Turkey offers an incredible diversity with history, archaeology, oriental splendour, adventure and breath-taking scenery all offered up with seemingly incredible ease.
While western Turkey may look towards Europe and hold many of the country's historical and archaeological treasures, central and eastern Anatolia provides an altogether different experience. This is a chance to experience a traditional Islamic culture amongst some spectacular and bizarre landscapes, none more so than the central region of Cappadocia, famed for its moonscape valleys, 'fairy chimneys', rock-hewn churches and underground Troglodyte cities. It is a magical place to explore, but gentle day walks are an ideal way to get the best out of this area and get you prepared for some of the more challenging trekking that Turkey offers.

For those seeking adventure and more demanding trekking, Turkey has much to offer. There are two excellent long distance foot paths, 'The Lycian Way' along the spectacular southern coast and 'The St. Paul Trail' through the Taurus Mountains. Both the Taurus and the rarely visited Kaçkar Mountains in the north east of the country offer serious trekking, including at altitude. But for those groups wanting a real challenge, heard East to the resting place of Noah's Ark and Mount Ararat. In the south, the coastal areas around Fethiye and Kaş offer multi-activity options with rafting, canyoning, sea-kayaking and mountain biking all on offer.
Our experienced team are well travelled in this fascinating country and have shared their wealth of first-hand experience to design unforgettable school trips to Turkey. Ideal for great value school expeditions, we can arrange programmes from ten days to four weeks specifically tailored to your curriculum or personal development requirements.