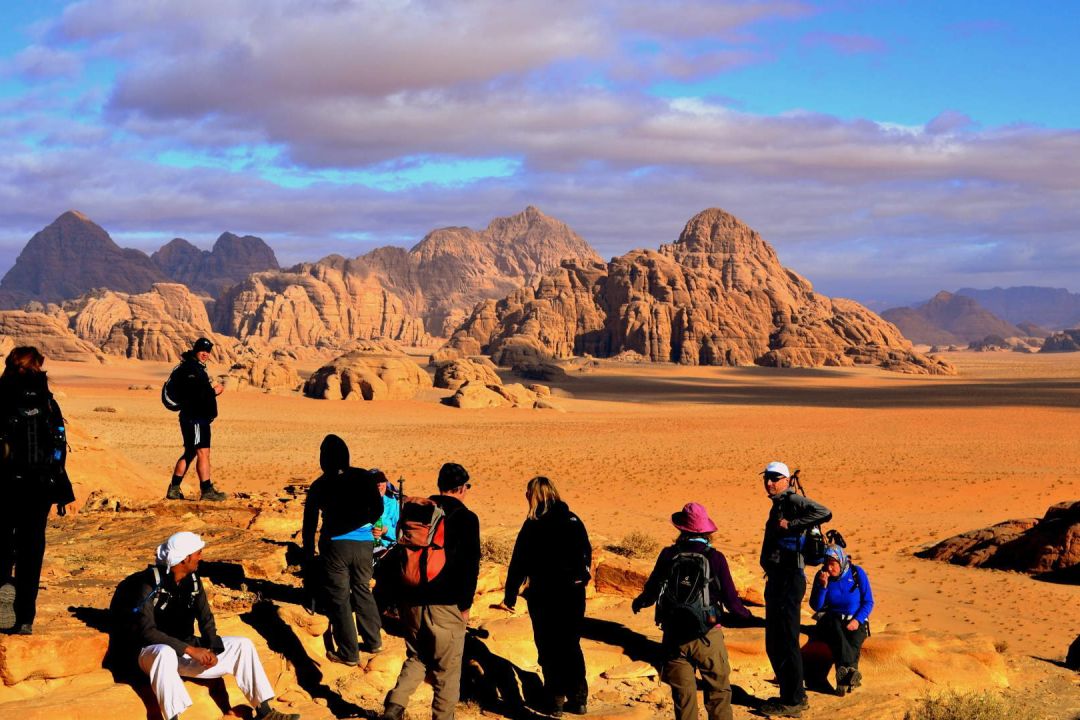 Few countries offer school trips with such a diverse mix of history, culture, stunning desert scenery and amazing sites.
Using local guides and tried and tested itineraries that can be tailor-made to your requirements, we believe our school trips and expeditions to Jordan are second to none. History or Religious Studies tours can involve visits to the Roman ruins of Jerash, Mt Nebo and the crusader castle at Karak.
For schools after an adventure or challenging expedition, then the incredible desert landscapes of Wadi Rum are like nowhere else on earth. Everyone, at least once in their life, should experience the thrill of sleeping out under a billion desert stars. Of course, no visit to Jordan would be complete without discovering the marvels of the lost city of Petra. We recommend two full days at this amazing site to do it justice.
Our school tours and expeditions to Jordan take you beyond the standard tourist routes and show you a side of the country that few schools get to see. You'll come away enchanted by Jordan's beauty and people and left in awe of its natural and man-made wonders.