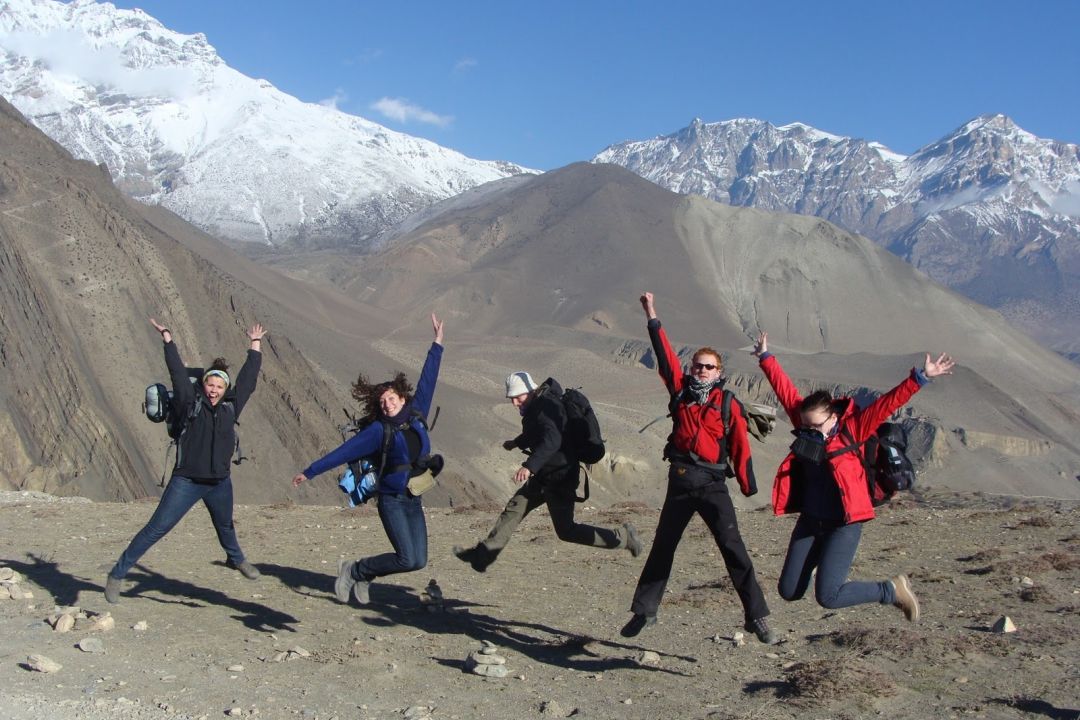 Nepal is and always has been a fantastic school trip and expedition destination. Following the 7.8 magnitude earthquake in Nepal in May 2015 the country is very much open for business again. The STC is fully committed to supporting our Nepalese partners in promoting the country and tourism is a vital sector for the economy of Nepal.
On our 11-day introductory school trip you can trek beneath towering peaks to welcoming mountain villages, discover the wildlife packed jungles of Chitwan and experience the thrill of whitewater rafting before ending in enigmatic Kathmandu. It's probably the perfect half-term school adventure.
Then there are the obvious classic treks such as Everest Base Camp and many 3 – 10 day long treks in the Annapurna region. For those after something longer and remote for a summer expedition, head north beyond the Himalayan rain shadow into the largely unvisited Kingdom of Mustang where our expert Nepalese leaders will help you explore this mysterious Tibetan Kingdom on a school expedition with a difference.
Contact us to learn more about our trips or arrange a full quote.