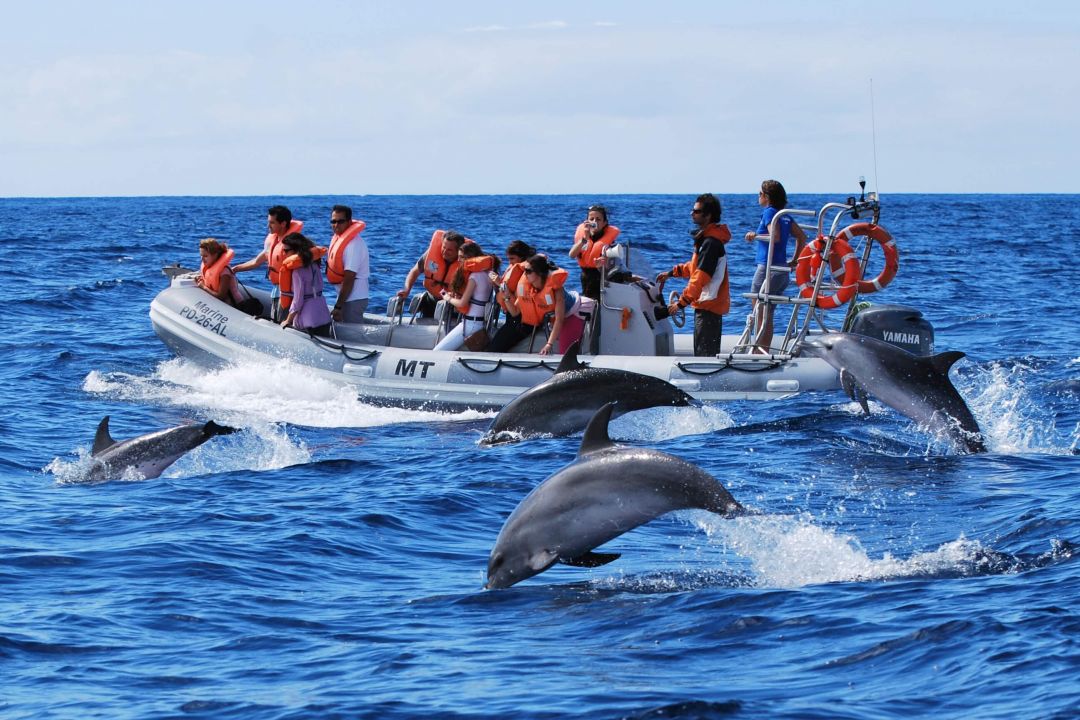 Seldom visited by school groups, the Azores are a great option if you are looking for a short haul trip that offers something different and exciting. Formed of an archipelago of nine volcanic islands around 800 miles off the west coast of Portugal, the Azores are often forgotten but we think it's time to get them back on the map.
For those looking for a geography adventure the Azores make a brilliant and unusual destination. Our trips are designed to showcase the best volcanic elements the islands have to offer. With geo-thermal power plants, hiking tours in stunning volcanic scenery, cooking local delicacies in steaming craters and kayaking in a crater lake, it is sure to inspire and excite you and your students!
Biology trips to the Azores are packed with exciting elements, the biggest attraction being the marine biology. Dolphins, sea turtles, pilot and sperm whales being the most common animals we'll see. The volcanic environment is fascinating for our budding biologists and lectures on conservation and sea biodiversity complete the adventure.
In short the Azores offer a brilliant adventure close to home, that promises to both educate, inspire and exhilarate.