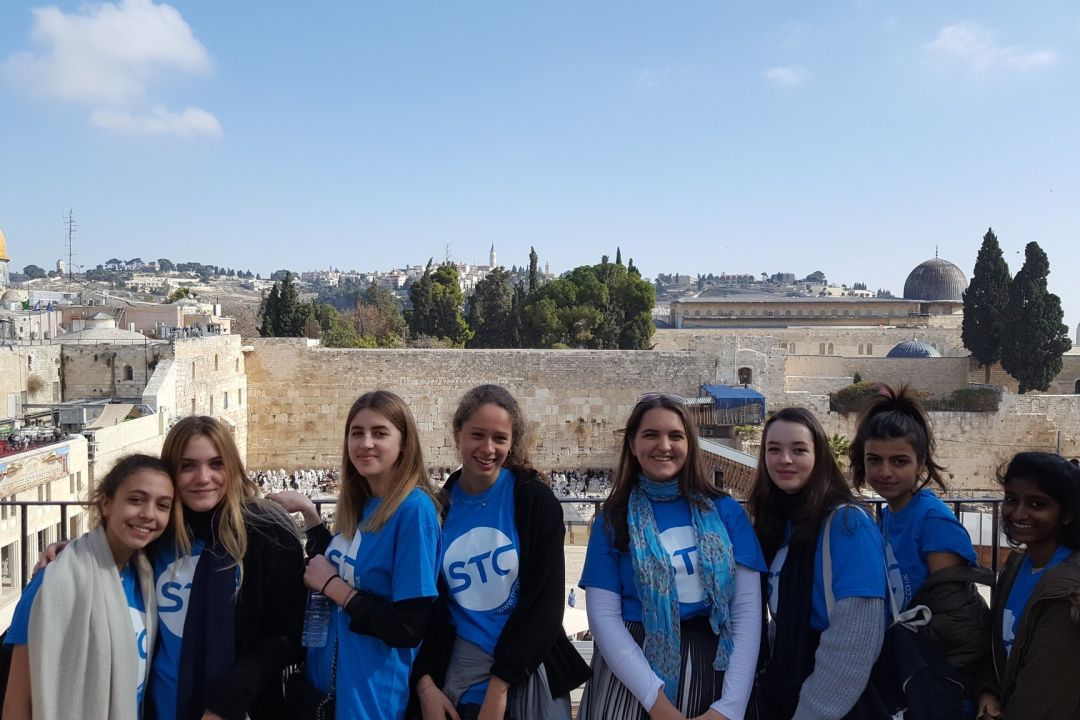 In just over four hours from the UK, educational tours to Israel, Palestine and the Holy Lands deliver an emotional and educational experience like no other.
The region is the perfect destination for school trips to discover more about the history of the Holy Lands, the region's geography, the Palestinian-Israeli conflict and much more besides.
Itinerary options are wide and varied - from the classic sites of Jerusalem and Bethlehem, to Haifa and Akko in northern Israel.
In Jerusalem our itineraries include visits to the Mount of Olives (observation point), Church and Garden of Gethsemane, the Western Wall, Dome of the Rock, Via Dolorosa and the Church of Holy Sepulchre. It is also possible to visit the room of the Last Supper and King David's Tomb as well as Jericho for a view of Mount Temptation. We can arrange for you to stay with families in the West Bank and the secretive Druze community, float in the Dead Sea, cross the Sea of Galilee by boat, spend a night in a Bedouin camp and discover the incredible fortress of Masada...

We can also arrange talks and visits to from Conflict Resolution NGOs, women's co-operatives working across the Arab-Israeli divide, and have Mass said in any number of destinations across the country.
Whilst in the region, why not visit the colossal wonder that is Petra, 'The Rose Red City' in southern Jordan?