What springs to mind when you think of exotic destinations like Borneo, Costa Rica and Vietnam? White sand beaches, tropical islands and crystal clear oceans? Well, yes you're absolutely correct... and we as visitors have a responsibility to keep this paradise a paradise.
I remember visiting the iconic Phi Phi Islands in Thailand (the famous setting for 'The Beach' film) and as soon as I walked 10 meters inland, the island was absolutely littered with cans, bottles and filled black bin bags. I had the same experience climbing Mt Rinjani in Indonesia which is, from the pictures, a real world Peter Pan's Neverland. Sadly, the reality is that when you're there walking the trails, the sheer amount of waste is shocking. In Borneo, I have visited an island where one side is a tropical paradise and the other a beach of rubbish washed in from the mainland or ships on the South China Sea.

The environment, wildlife and local communities suffer. It also destroys any sense of 'wildness' in a place as we can see what others have left behind. Have they not heard of "take only pictures leave only footprints?!

SO...
We at STC Expeditions are adding an 'Environment Clean Up' to all itineraries where it is needed. Our expedition teams will spend time collecting and clearing waste from coastline or inland areas which will then be properly disposed of. Our commitment, as the leading responsible school expedition company, is to educate responsible world travellers of the future. We hope this project will benefit both the natural environment and local people in the destinations we visit, as well as educating UK students about the issues.

One of our expedition groups kicked this off in Borneo, October 2018 and helped to clear almost 1km of shoreline!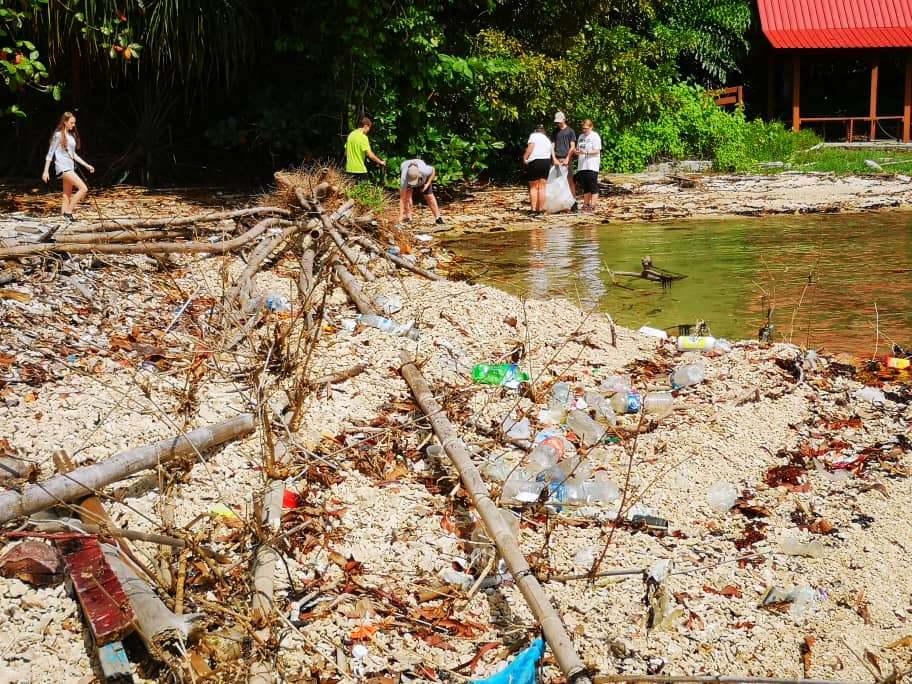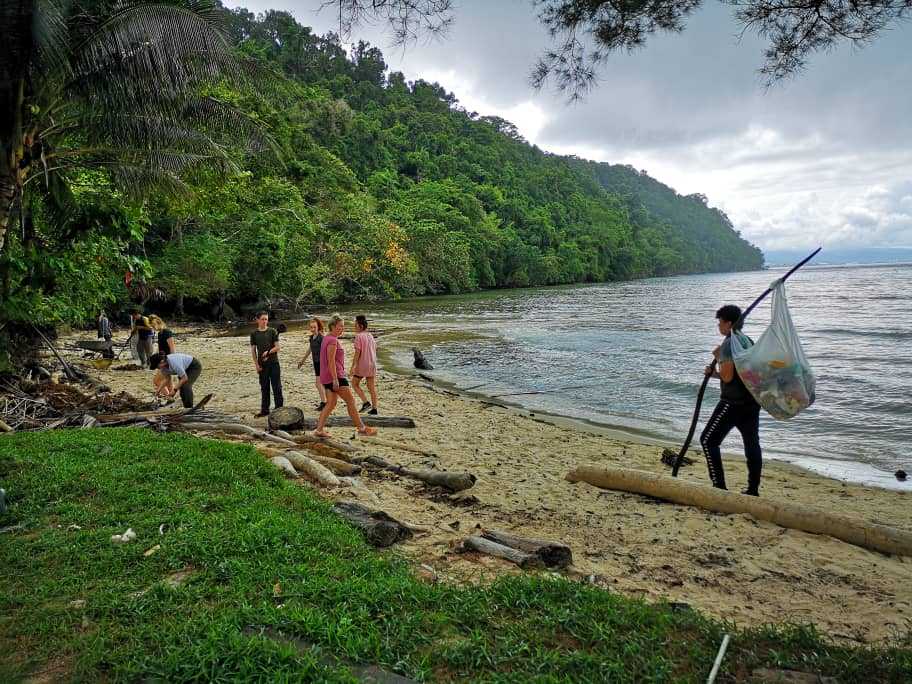 Beaches are often a major problem, but other Environment Clean Ups will take place in rural villages where teams can also help to create realistic waste management systems or help clean up popular trekking routes such as Mt Kenya. Other destinations include: Morocco, Thailand, Vietnam and Costa Rica.
This is a low cost and high impact project where our groups can make a real difference, in a short space of time, without it costing them a fortune.

Look for this stamp on itineraries or ask us if we can add this to your own bespoke itinerary.