Morocco, what a great country for a school trip! We have just returned from 10 days in this amazing place and all our pupils are buzzing from this first experience of travelling outside of Europe or the US. From the moment we met Mohamed (our STC Leader) at the airport, we were impressed with his calm, organised approach and his encyclopedic knowledge of his country. A quick coach journey into Marrakesh, a stop off to change Sterling into Dirham, or to use the ATM if you forgot to bring plenty of cash and we were off for our first taste of delicious Moroccan tagines at a roof top terrace restaurant overlooking the old quarter of the city. From here, we jumped into the vehicles again to drive into the High Atlas in preparation for our attempt on Mt Toubkal, at 4167m the highest mountain in North Africa and a worthy but achievable summit for beginners.
Where else can you have breakfast in the UK, lunch in an amazing different culture and dinner high in the mountains with fantastic starry skies?
The next few days were involved in training and acclimatisation walks around the valley. During this time our pupils, spread across three year groups, got to know each other, climbed high and slept low, learnt a great deal about this fascinating liberal Muslim country from Mohamed and moved up to base camp ready for an attempt on the summit. A 5am start added to the excitement and a few hours later when all accomplished the summit there was a real sense of achievement and excitement.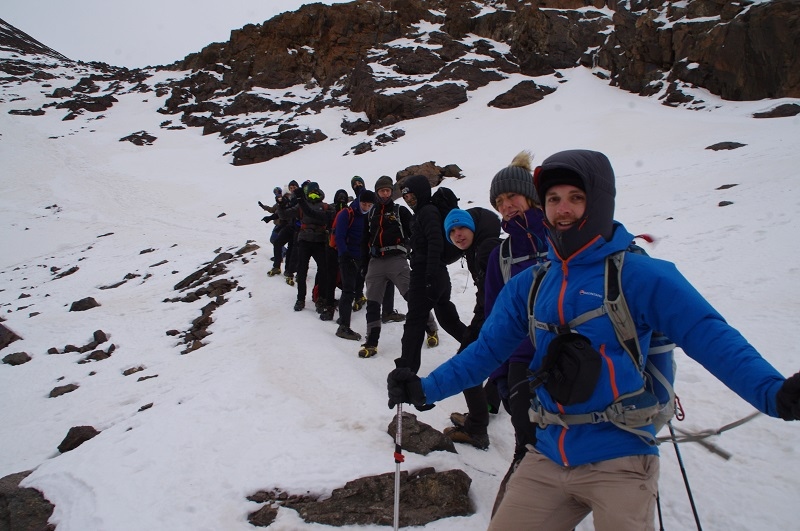 A relaxed afternoon in base camp and we were ready for the next leg of our adventure as we set off the following day for the drive via a high mountain pass to the Sahara and an appointment with some camels…

Riding camels was great fun and perhaps the highlight of the trip for many pupils, although the staff were very ready to dismount when we arrived at our Bedouin camp in the desert. Some were seen walking like John Wayne that evening! More fantastic food, songs around a camp fire and a night sleeping out under the stars followed, before getting up early to watch sun rise over the sand dunes.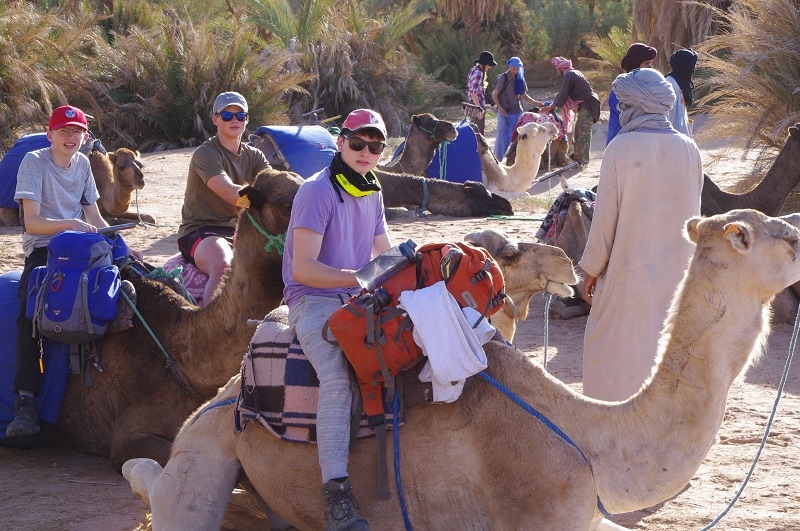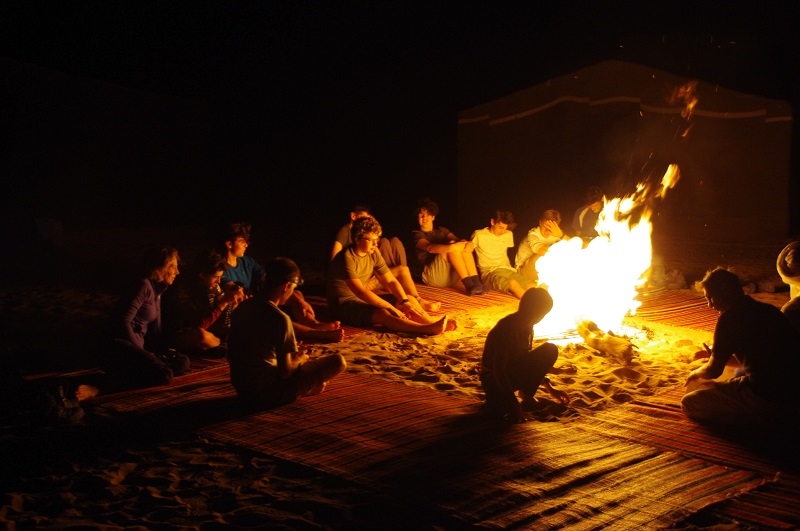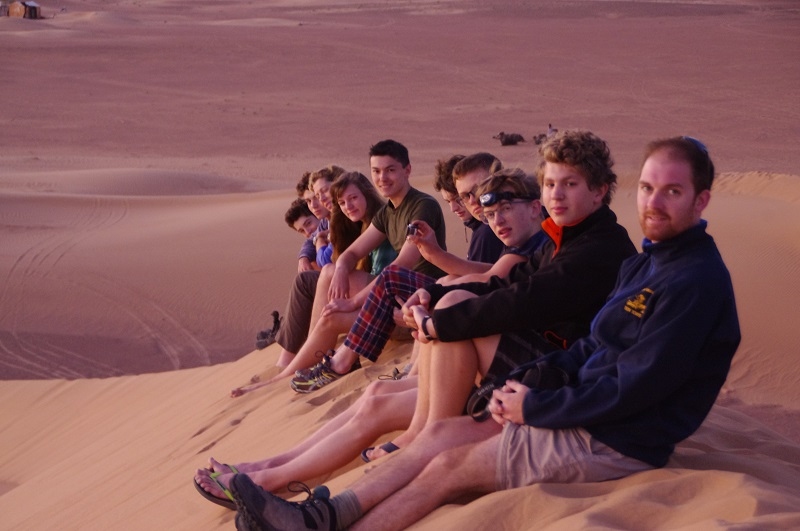 Mixed in with these memorable adventures and personal achievements, we were able to explore mountain villages, a women's cooperative based on Argan oil and most memorably the fascinating ancient city of Ait Ben Haddou on the caravan route south into Africa. This UNESCO World Heritage Site has been used in the filming of such classics as Lawrence of Arabia and Gladiator, although our pupils recognised it more readily from its appearance in Game of Thrones.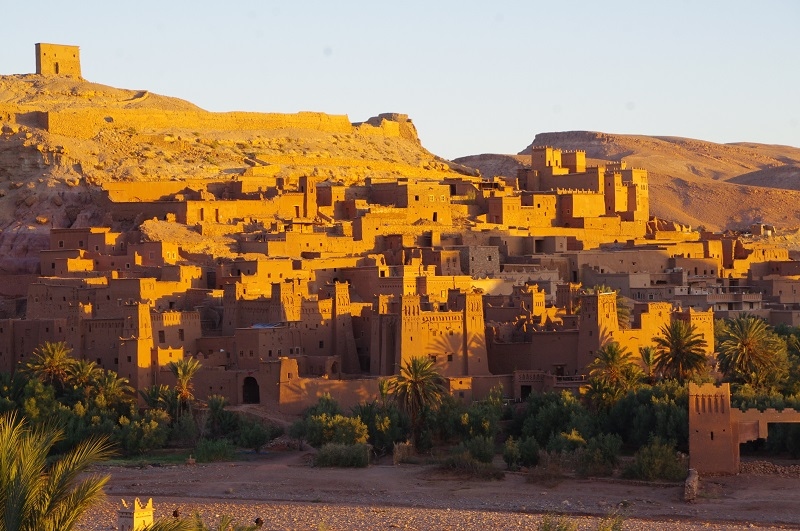 Our action packed trip finished back in Marrakesh with a walking tour of the Medina, the old walled city, and pupils were able to enjoy some independent exploration of the famous souks. Everyone practiced their bartering skills and there was much excitement as deals were struck and gifts and mementos purchased.
Having been involved in trips to many far-flung places, it was really striking how quick, easy and cost effective Morocco is to offer pupils a real taste of adventure and experience outside of their comfort zone; 'where the magic happens'. Morocco offers a great opportunity to introduce young people to travel outside of Europe with all the tremendous benefits of exposure to new cultures, religions and ideas as well as stupendous scenery and unusual geography, without the cost and rather greater culture shock involved in travel to India, sub Saharan Africa or other more remote places. Mohamed was an outstanding Leader. The more he explained about his country, the more it was clear how much common sense and cooperation seemed to prevail and the positive direction the country is moving in. We felt very safe at all times and found everyone welcoming and enthusiastic. Did I mention the food…..?
Steve Harris, Surmaster, EVC PGS