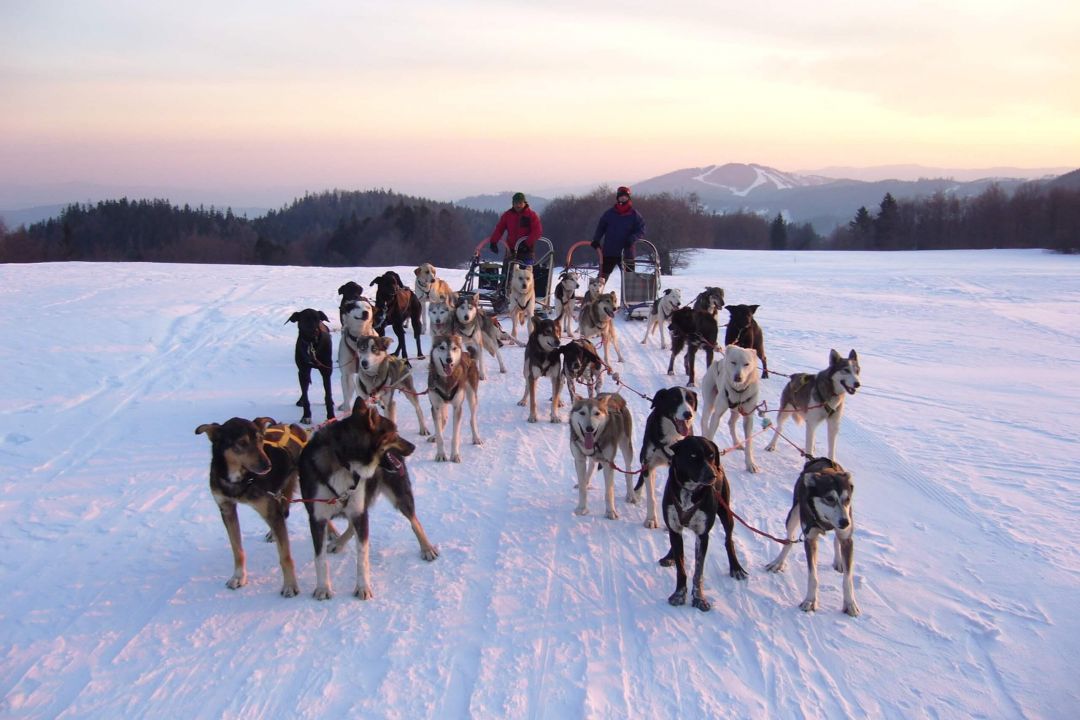 The Slovak Republic is a castle superpower with 220 castles and ruins, it's oldest dating back to the year 868. Travel back in time and experience life in the first folk architecture reservation in the world, preserving stories of daily life from centuries before. Explore Bratislava, capital of Slovakia, set along the Danube River and surrounded by contrasting vineyards and Little Carpathian Mountains.

For geographers out there, you may be interested to know that Slovakia is also a cave superpower! Over 7000 have been discovered so far and there is one of only four Aragonite Caves on the planet. Slovensky kras, the largest karst area in Europe has a whopping 1,110 caves and a 12m icefall. Of course this is on the UNESCO World Heritage Site list, as well as and on your 'must do' list! Next on the list should be the Tatras Mountains which you can explore by foot in the summer or snowshoe / dog sled / cross country ski in winter! You may be surprised to know that you'll be sharing these mountains with a great range of wildlife. About 800 bears call Slovakia home as well as wolves, lynx, wildcat, marmot, wild-boar, deer and huge prehistoric European bison! Follow in their footprints and learn more about the conservation efforts being made to protect them and their habitat.
Explore Slovakia and all if its wonders in both summer and winter.