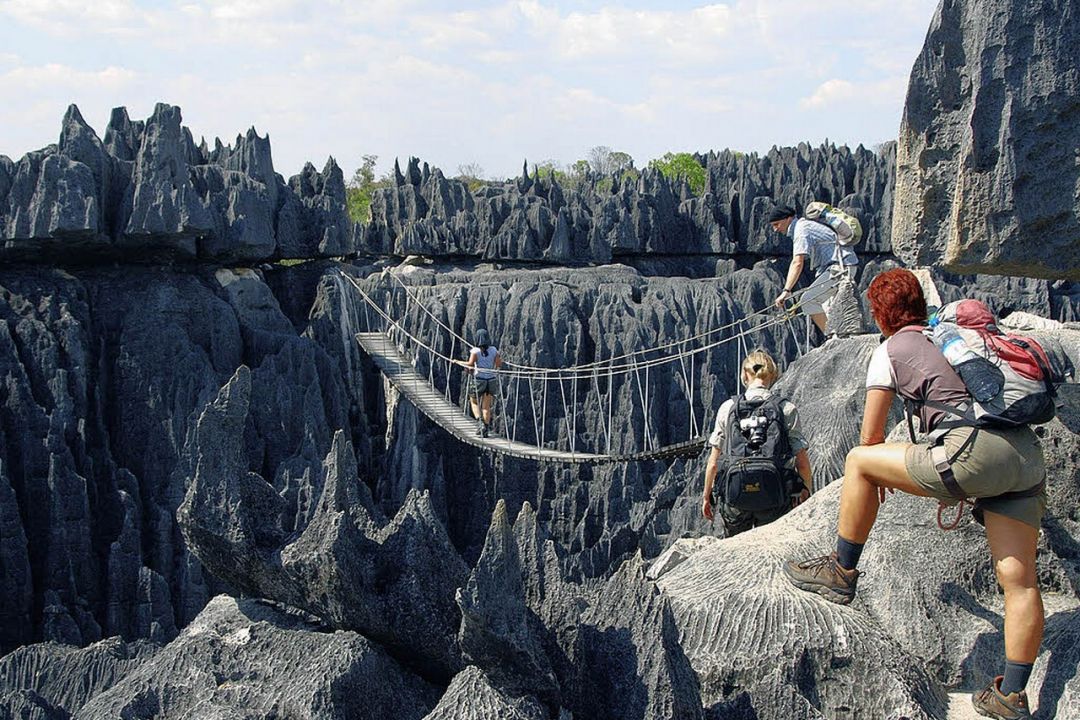 Madagascar is the perfect destination for an adventurous school expedition. A land geographically isolated and filled with unique wildlife, plants and an astoundingly diverse landscape including rainforests, spiny forests, deserts, mountains and canyons. It's wild, untamed, teaming with both wildlife and African spirit.
With one of the richest ecosystems on earth, Madagascar, 'home' to nearly one-quarter of all the flowering plants in Africa, boasts 90% of the known species of lemur and half the world's population of chameleons. The diverse landscapes – from lush tropical rainforest to semi-arid deserts and jagged limestone pinnacles - are simply stunning. The people, descendants of seafarers from the Indian Ocean, are proudly distinct from the peoples of continental Africa and unfailingly polite and hospitable.
We arrange adventurous school expeditions to Madagascar, as well as carefully crafted biology conservation adventures.
Madagascar is rightly famous for its wildlife. Where else can you hear the eerie wail of the Indri lemur across the misty rainforest? Chameleons, birds, frogs, butterflies, geckos, spiders, Malagasy boa constrictors and a myriad other creatures endemic to Madagascar are all feasible sightings on any well planned school trip to the island.
In addition to the fantastic wildlife, there is much for expedition groups too, with multi-day trekking adventures and canoe based river trips. To finish, there is relaxing on magnificent Indian Ocean beaches while fishermen row by in pirogues. Oh did we mention the diving and conservation projects too?